Join us in our global FND movement!
---
1. Spread Awareness
Share the Awareness Day Flyer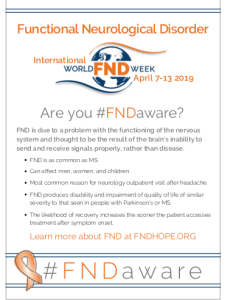 World FND Week Awareness Flyer
Help others become #FNDaware by printing or emailing the Awareness Day flyer and sharing it with healthcare professionals and/or the public. Then, don't forget to share your experience on social media using #FNDaware!
Become an FND Hope Warrior!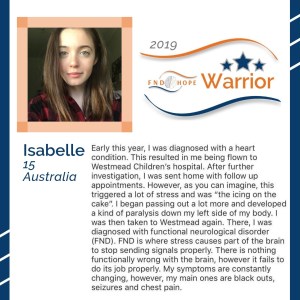 Spread awareness about FND and FND Hope
Appear in FND Hope Social Media, Video's, Marketing, and Website
Connect with fellow warriors for awareness brainstorming sessions
Impact FND Awareness Worldwide!
---
2. Share your story
Contact the Media
Tips on getting your story published:

Decide which section of the newspaper would be most interested in your story. Most media forms have a health section or think how your story relates to other sections.
Become familiar with the type of stories the news source typically reports on. Are you a good fit for their agenda?
Be factual. If you are not sure your information is accurate or if it is an opinion, then, present it as such.
Be prepared with your info and any info you want to provide (FND Hope Media Kit, Press Release).
Brevity is key. Short compelling stories gain the most attraction. Don't get caught up in the details.
Provide a photo or prepare to be photographed.

Writing Your information:

Your Name: Address: Contact details: Answer the following questions:

• What were you and your life like before developing FND symptoms? (30 words or less)

• When did your functional symptoms start? (20 words or less) How long did it take to be diagnosed? (25 words or less)

• What are your symptoms? (You can group symptoms together i.e. involuntary movements, cognitive impairment, mobility)

• How has FND impacted your life and those around you? (50 words or less)

• What do you want others to know or understand about FND? (50 words or less)

• Why is awareness for FND important to you? (25 words or less)
Share on Facebook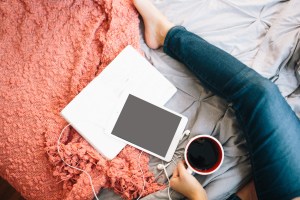 Publish it at the Mighty

---
3. Fundraising for Hope
Join Us and Lets Get Roll'n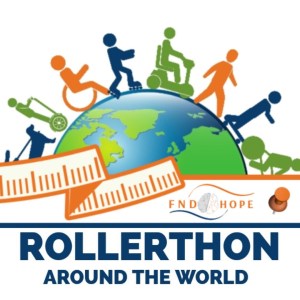 Hold an FND Event
FND Event

Hold your own event

Decide what type of event you want to do (Need some ideas?)
Share your event on social media using #LetsTalkFND
Help us continue to provide FND resources such as:
FND Scientific Registry for Medical Research
Webinars with FND Specialists and more!
Make A Donation
Direct Donations

Donate to FND Hope | FND Hope UK | FND Hope Canada. Visit our website to see the convenient ways you can donate by check or credit/ bank card via Facebook or Pay Pal. (You do not need a Pay Pal account.) 

Fundraise on Facebook

Start a fundraise campaign on Facebook
---
4. AWARENESS SHIRTS
T-Shirts/ Sweatshirt-Hoodie/ Mugs

AVAILABLE FOR A LIMITED TIME

(UK ShipS from the UK)

(Note: other items may be available at a later date)
---
Don't forget to share on social media and include #FNDaware
---
Post on Social Media
You can help us double awareness by posting on social media!
Create your own posts on social media about FND by sharing your FND Pledge or creating your own meme, thoughts, poem, art, video about FND.
Follow others on social media advocating for FND and share or retweet their posts about FND.
Don't have an account? Create one! Then, follow FND Hope/FND Hope UK/ FND Hope Netherland and simply click the share/retweet button.
Don't forget to include #FNDaware.
Spread Awareness
FND Webinar Schedule
FND Facts to share
---
Join us and others from around the world and lets help others become #FNDaware!
---
World FND Week Awareness Supporters
FND Hope International would like to thank the following organizations and support groups for their help in raising FND awareness. Please contact us if you would like to support FND awareness.
We invite not only those who battle functional symptoms but their family, friends, co-workers, and communities to unite together to support FND awareness. We encourage everyone to get involved and become an FND Hope Warrior. It is time we put a face to functional illness and lives impacted by its symptoms. Together we will make the world #FNDaware!