Robert Wilson Thomas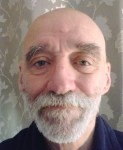 Robert is a proud Welshman, something he rarely lets people forget. He has been a practicing barrister-at-law since 1977, before which he read for a degree in chemical engineering. His legal practice started in intellectual property (on which he is the co-author of a number of reference books) then developed into licensing technology, mostly in a hi-tech environment, complex international commercial contracts, international law, telecommunications and data protection.
He developed Functional Neurological Disorder, rapid onset, following a major chemical clash and two cardiac arrests, after an operation to remove a tumour on his kidney, in late 2016.
Robert is no stranger to long-term and life-changing illness. He is not ashamed to admit that he has been bipolar, probably since his mid-teens, although he was formally diagnosed only in 1989. He also has lived with Type 1 diabetes since 1996. Both these conditions are well controlled. He survived major surgery for neck and throat cancer in 2006 and was pronounced cancer free in mid-2018.