Lucinda (Cindy) Bowen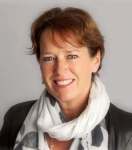 Cindy has been an experienced Global Training Consultant for the past 27 years and helps people improve how they present and communicate within the corporate world, she brings with her professional expertise as a Professional and Motivational Speaker, Sales and Management consultant and works for some of the top Fortune 500 Companies in many different industries from banking to pharmaceuticals. 

Cindy is a wife and mother to 2 children and joined our Board of Trustee on the 3rd October 2018 after one of her children received a diagnosis of FND.  Cindy is very keen and passionate in helping to support all the parents and carers within our community under the age of 18 years old, and challenge the lack of treatment protocols in place for our young adults.