Matt Birtwistle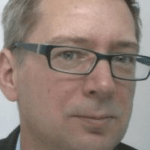 Matt, Chairperson of FND Hope UK, is a Chartered Accountant and seasoned IT professional with over 20 years' experience of helping organisations transform themselves through using technology. Matt brings his professional expertise in strategic business planning and analysis; financial management; project management; process improvement; compliance; and IT infrastructure.
Having acted as an advisor to many global industries, Matt is an experienced communicator and negotiator at all levels within an organisation. He can foster and build relationships across cultures having led and worked with many multi-country teams.
Matt's wife was diagnosed with FND in August 2015 after suffering with symptoms for many years. As her carer, he knows the day by day struggles that go with trying to cope with everyday life. He is passionate about raising awareness of FND and increasing the availability of multi-disciplinary support to help sufferers and their families.