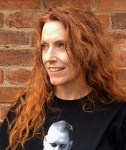 FND Hope UK is delighted to announce the appointment of a new trustee, to join its UK Board of Trustees – Louyse McConnell-Trevillion.
Louyse lives in Scotland with her family and brings with her a wealth of knowledge and expertise in Data Protection and Freedom of Information, in which she has set up a consultancy business alongside her husband to provide advice. Louyse worked as a Solicitor for the Scottish Government providing advice to Lord Advocate and Solicitor General in their responsibilities under the Scottish Act 1998 and other non-criminal matters. Louyse has also worked on Acts of the Scottish Parliament, introducing bills and drafting secondary legislation.
In response to her appointment, Louyse said "I feel very honoured to be a member of FND Hope UK and will work with all my energy and passion into achieving greater awareness, training and health care for those with FND and their families".