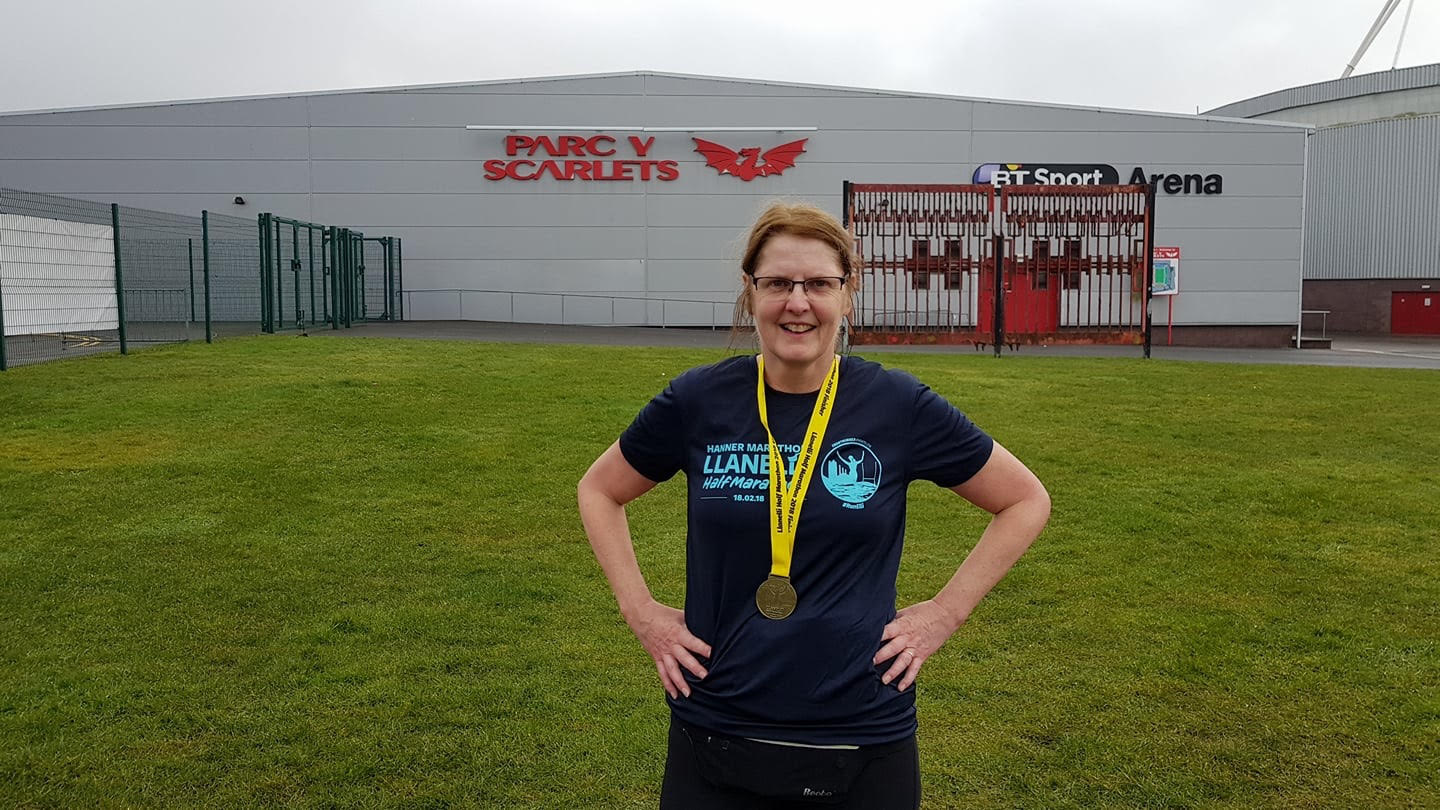 Diana completed the Llanelli Half Marathon on behalf of FND Hope UK because of an amazing person called Amy Bradley, who I know was an inspiration to my son Evan.  She was always so focused and driven when studying and she didn't care what others thought of her – she is an excellent musician (though it wasn't necessarily a cool thing to do at their high school). She was also Welsh indoor junior triple jump champion.  On top of this, she has always had a very cheery disposition and always stopped to say hello. I was so shocked to hear of her disorder and decided that if I ever ran a half marathon it would be on behalf of Amy's charity.
The run was awful! I had done all the preparation training and was hoping to run under 2 hours. Unfortunately, I had a virus 2 weeks before the half (and now realise I was still a little unwell even afterwards, it drizzled and we had the wind in our face on the return leg – but then if you do run in Llanelli in February……..!  However, my time was 2 hours 8 minutes and I was glad I did it! 
The school I work in, Cantref Primary School, where Amy's sister went, were very supportive. Children from our Welsh Club, Criw Cymraeg, helped me set up a Welsh morning tea.  Parents and careers supported the event and our choir and year 2 Welsh dancers performed. Later, The Criw sold cakes to the rest of school and we raised altogether £258!
Amazing Diana, thank you so much on behalf of the FND Hope UK Team, way to go!!!