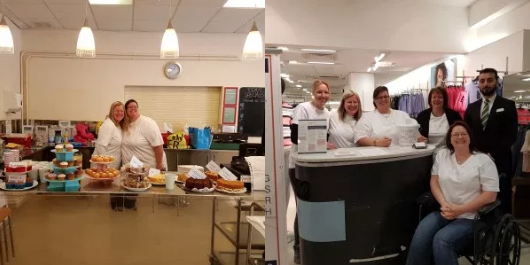 Our Executive Director Dawn Golder held two fundraising events to raise awareness of Functional Neurological Disorder and £449.23. 
The first fundraising event was Bag Packing for Mark's & Spencer's in Banbury on the 31st March and the second event was a Coffee Morning at the RVS Cornhill Centre on the 14th April selling Teas, Coffees, Cakes.  Including a Raffle, Tombola, Bric-a-Brac and Clothing Sale. 
Days says "I was overwhelmed with all the support I received from my family and friends to make both events a success"  I would like to thank the following organisations for donating a raffle prize.
Experience Days, Broughton Castle, Derby County, Planet Ice, Coventry City, Cotswold Wildlife Park, Fairytale Farm, Hatton Adventure World, Butterfly Farm, Roald Dhal Museum, MK Dons, Primark, Blenheim Palace, Celtic Football Club, Arsenal Football Club, Rita Golder, Morrison's, Cheryl Wickens and Floral 54.